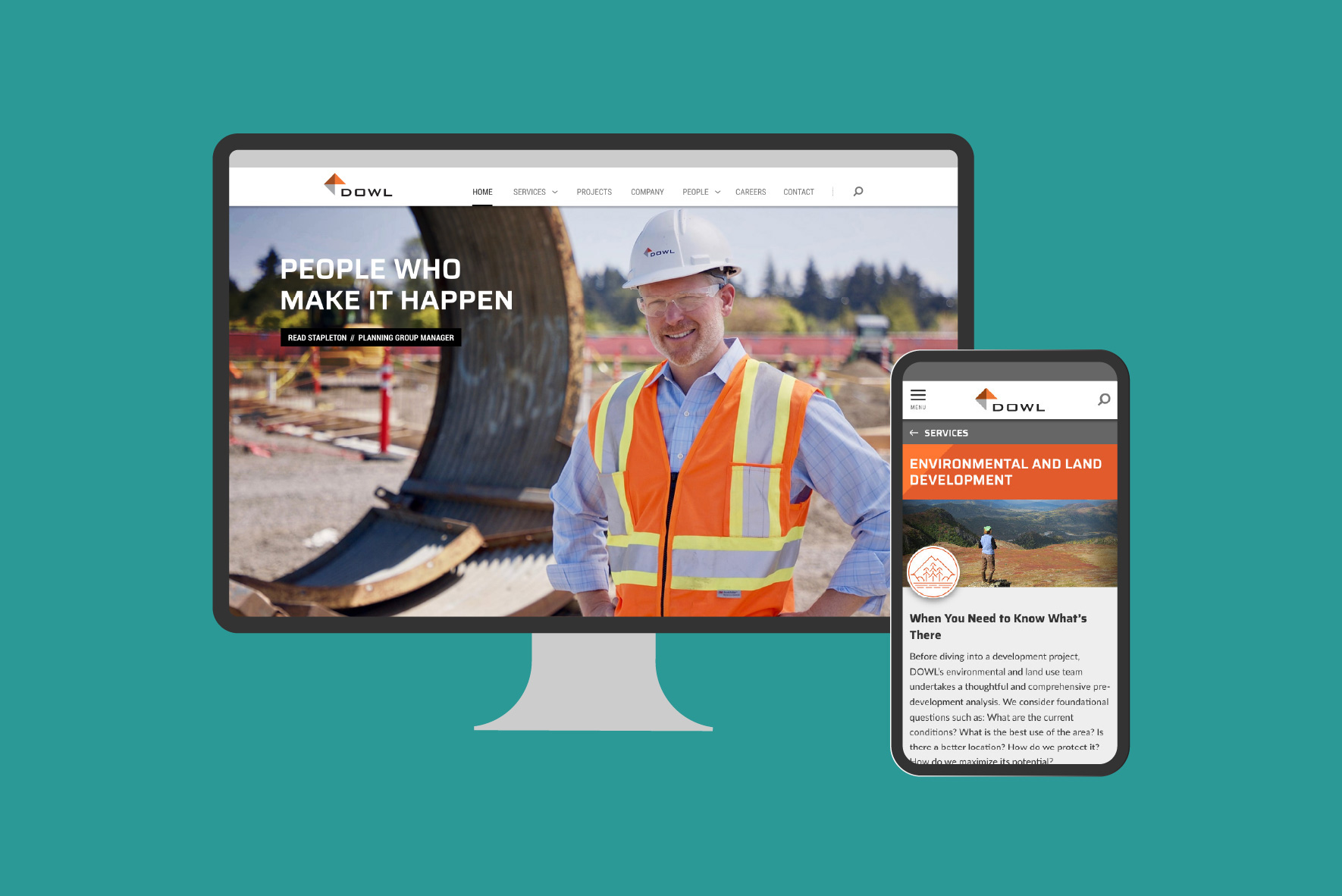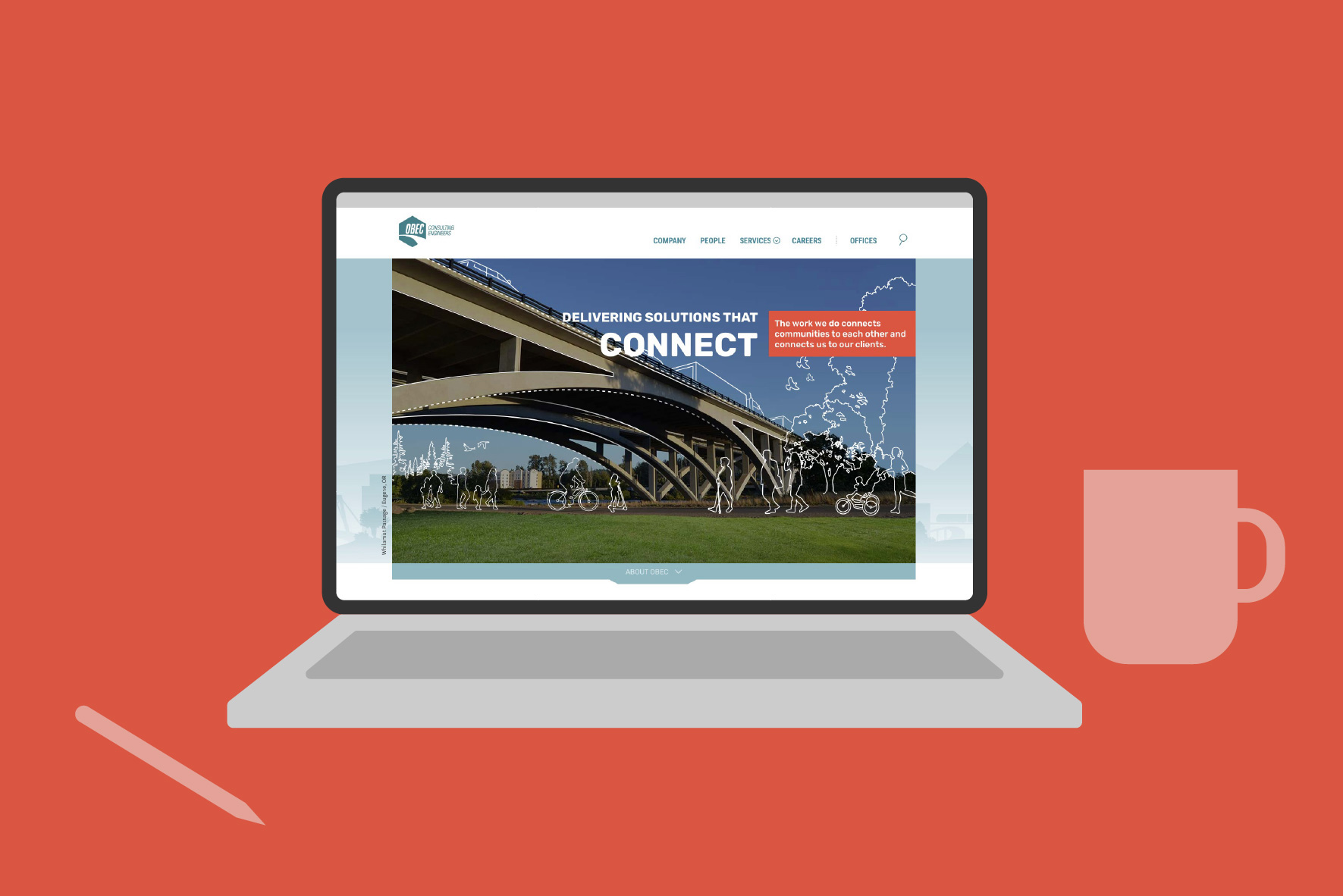 We help engineering firms level-up their image by crafting web experiences that better reflect their current reality and their vision for the future. Our experience in engineering website design allows us to get up to speed quickly, with an understanding of common priorities. But you'll also benefit from our ability to highlight your unique approach to solving problems.
A more effective image
Successful firms are really good at attracting talented new staff, showcasing finished projects, instilling confidence in partners, and setting themselves apart from competitors. We can make your website a strong extension of your brand that effectively supports your primary business goals.
Insight + Execution
Experience has taught us how to be a good service partner for engineering firms' marketing teams, through accountability and communication—providing leadership that doesn't require micromanagement. We take the time to understand your audience and objectives, then go to work creating delightful brand experiences.
Showing your best work
Your project gallery is one of the best ways to showcase your capabilities. Often the "out of the box" solution won't offer the features and flexibility you need to achieve your vision. Our ability to do custom development allows us to build galleries that stand out and provide an excellent experience for readers - integrating video content and using advanced filtering and sorting tools.
Comprehensive + Integrated Services
A website is a multi-faceted creation. It requires knowledge of several creative and technical disciplines, including user-interface design, brand strategy, user experience design, and programming. We have the skillset needed to address every aspect of large and small projects. And as a full-service creative firm, we can consult on how your website fits into your marketing program, with an eye for achieving real-world results.
Engineering Firm Work Samples
"Holy cow. I just lost about 30-minutes exploring your new website. I was drawn-in from the home page and the focus on your people using video. Wow. Very forward thinking. I also enjoyed reading about your employees and learned that you were raised on a dairy farm.

From top to bottom this website "feels" like DOWL. More specifically, this feels like the DOWL you have built.

I will feature this in the August 28th GBA NEWSLog and I am positive you will get lots of positive feedback. It sets an example for all our members of what a website should look and feel like to highlight their culture, values, and capabilities to inform clients and recruit and retain top talent.

Congratulations Stewart. This is the best I have seen."
Let's talk about your project.
We'll do a lot of listening, and always look to offer good advice. This could be the start of something great.
Get Started